Hey music lovers and community enthusiasts! Favor Realty is thrilled to be the sponsor for the much-anticipated concert featuring Jennifer Batten & Full Steam Ahead on July 20th, as part of the 25th annual Summer Concert Series in Happy Valley Park.
With a history stretching back to 2019, Jennifer Batten and Full Steam have gained a reputation for their vibrant performances and commitment to 80's cover music. Their iconic Steampunk attire, coupled with a contagious energy, makes their performances an unmissable spectacle. As Jennifer Batten & Full Steam Ahead take the stage, they invite everyone to partake in the fun by dressing in Steampunk attire. Get ready to be transported back to the 80s as they revive hits from legendary artists like Toto, Van Halen, Foreigner, Journey, and Peter Gabriel.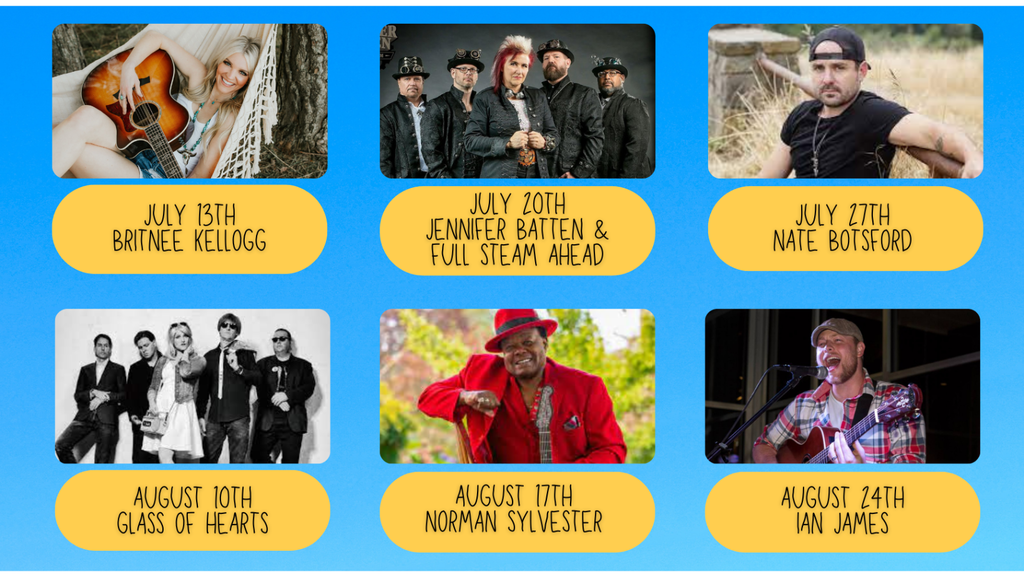 This event is part of the Concerts in the Valley, a beloved tradition now celebrating its 25th year. Held at the heart of Happy Valley Park, this event has become a staple of the summer season, a symbol of community unity, and a display of exceptional musical talent. Each Thursday from July 13 through August 24, the community gathers for an evening of music, laughter, and camaraderie.
All are welcome to join us at the park located at 13770 SE Ridgecrest Rd, with the concert starting from 6:30 pm and stretching into the beautiful summer evening till 8:30 pm. The events are festival-style, so bring along your favorite blanket or lawn chairs, and settle in for an unforgettable night of music under the stars.
And there's more! We understand the importance of family fun. Thus, alongside the concert, the Happy Valley Parks and Recreation team offers a kid-friendly "Happy Zone". This area is loaded with crafts, games, and rotating activities that ensure every Thursday night is filled with new fun and excitement for the young ones. So, while you're enjoying the nostalgic tunes of the 80s, rest assured your children will be having a blast in a safe and enjoyable environment.
To make your concert experience even better, food and beverages, including beer and wine, will be available for purchase onsite. You can sit back, relax, and take in the beautiful melodies, while enjoying a wonderful summer evening with family, friends, and the greater Happy Valley community.
Favor Realty is proud to be a part of this cherished community tradition. We are excited about the opportunity to sponsor an evening filled with top-level music, community spirit, and fun. We wholeheartedly invite you to join us on July 20th as we rock out to Jennifer Batten & Full Steam Ahead. Here's to making more unforgettable summer memories at the Concerts in the Valley!
See you at Happy Valley Park!