Your Happy Valley & Portland, Oregon Realtors
Helping you find home, one step at a time
For over a decade, we've been turning the complex process of buying and selling homes in Oregon and SW Washington into a journey filled with joy and discovery. With us, it's not just about transactions; it's about helping you create memories in a place you'll be proud to call home
Discover the difference
Favor Realty Group is a dedicated team of experienced real estate professionals, led by Jake Woolsey. With over a decade of experience as a broker, Jake has a passion for guiding people just like you through a real estate transaction. Together, Favor Realty Group provides comprehensive support, personalized guidance, and a commitment to transforming your real estate goals into reality.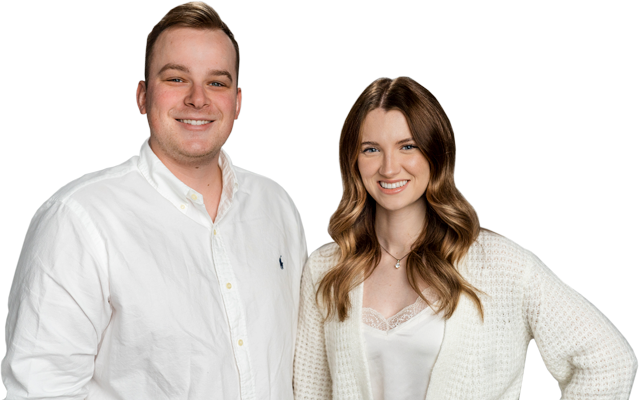 Your Success, Our Dedication
Start your Journey
Happy Valley, Oregon, Portland and surrounding areas
Discover Your Ideal City
Explore Market Trends, New Listings, Schools, and Our Recommended Hotspots in the Neighborhoods That You Love.

"Jake is a remarkable real estate professional. He's everything you want in an agent: extremely knowledgeable, responsive, organized, and enjoyable to work with! You can't do better than Jake Woolsey and the Favor Realty Group!"

"I had the absolute privilege of working with THE Jake Woolsey in the Metro Portland area and couldn't rave more about not only his attention to detail, but also his availability for my wife and I when assessing investment opportunities. My wife and I need someone we can trust, and Jake Woolsey makes
…
the process fun, easy, and exciting! Thank YOU Jake Woolsey!"

"Jake and his team are EXCELLENT at serving their clients at a high level. His communication is top notch, they work in a systematic yet personal way, and they are experts in the Happy Valley area. I'm very thankful to have done business with Jake Woolsey and his team. Please call him for your Happy
…
Valley and greater Portland area real estate needs!"

"This is where I will be buying in the near future. They're great people. They don't shortcut, and have your best interest in mind. Absolutely the best Happy Valley Realtor!"

"Jake is a great Realtor! Very knowledgeable, kind and helpful!"

"Jake and his team at Favor Realty are second to none! They worked tirelessly to provide my family the best opportunity to get into a home at the best possible price, location, and situation for my family. Jake is a great communicator, negotiator, and realtor. I would recommend to anyone looking to b
…
uy a home."

"There might be thousands of realtors who can do their job well, but there are very few that can do their job well AND not lose touch with their clients and both Jake & Katie exemplify this very well. I've been able to watch firsthand as they have navigated every transaction, every sale like it was t
…
heir own, always putting their clients needs first and showcasing an incredible amount of care, kindness and generosity through every conversation and obstacle. This is the real estate team you've been looking for."

"Picking a realtor when relocating to a different area is a big decision, and honestly we weren't sure where to start. Enter Jake: he was helpful, honest, and experienced and knowledgeable about the local market. We moved to the Portland area from California, and Jake ensured that we got a great deal
…
, helped orchestrate all the moving pieces, and has even stayed in close contact with us - providing us with home equity updates, contractor recommendations, and has answered any questions we've had along the way. If you're looking for the best Realtor in Happy Valley, Jake and his team are the folks to call. Thanks, Jake - we appreciate your help!!"

"I've known Jake & Katie for a while and they are an amazing resource for all things real estate in the Happy Valley area. Not only do they take care of you during the transaction with negotiation & guidance, they truly listen to what you are looking for and are sensitive to your needs and wants. The
…
y are also extremely helpful in providing resources during the moving process. If you are considering a move to Happy Valley or Portland, they should be your top choice!"

"As her mother, I may be a little biased, but I keep a close eye on the real estate market and I must say, Katie is genuinely one of the best agents out there. Katie has an innate ability to make clients feel comfortable and informed, whether they're first-time buyers or seasoned investors. She brea
…
ks down the complex jargon into simple language that anyone can understand. I might be a proud mom, but don't just take my word for it—check out Favor Realty Group's client testimonials and you'll see why they come so highly recommended!"