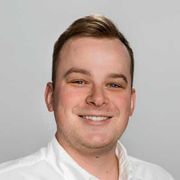 Jake Woolsey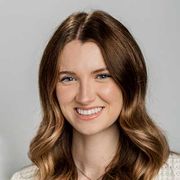 Katherine Haymond
EXPERTISE THAT MOVES YOU
With over a decade of experience, Favor Realty Group has been a trusted partner in guiding Happy Valley residents through seamless real estate transactions. Choose us for superior expertise, encompassing market knowledge, advanced marketing strategies, and analytical skills, all delivered with a genuine and friendly approach that puts your needs first. To uncover our story and understand why Favor Realty Group is the premier real estate option in Happy Valley, click below and let us embark on this journey together!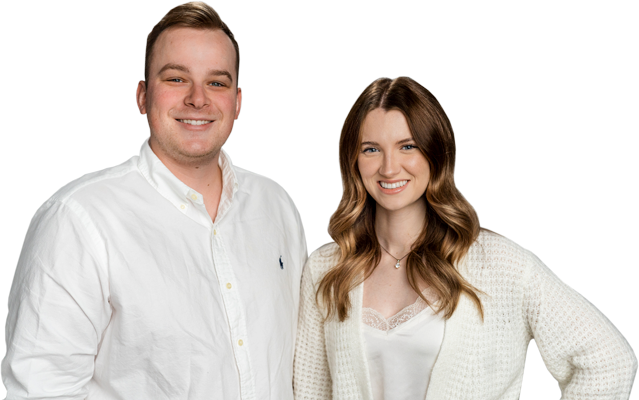 Dedicated to an honest and friendly service
In any relationship communication is key and is the cornerstone on how we deliver a next level service. We are dedicated to providing you the attention you deserve. When you work with us, we are available at any time through text, phone or email. To us, you are more than just a client – you're a partner in the process.

Reliable Communication
Weekly check-in calls to make sure that your needs are met and questions are answered.

Smooth and Fast Close
On a tight timeline or want to beat out other offers? With our expert team we can close in as little as 10 days with a loan!

Vendor Network
Rely on our vetted list of preferred vendors so that you can relax while we take care of photography, furnishing, staging, painting, plumbing, electrical and much more.

Persistence
Getting your offer accepted and your home sold for the highest price is our #1 priority. We work hard so you don't have to.

Authentic Relationships
Our motivation comes from striving to exceed our client's needs and expectations.
Favor Realty Group is a dynamic real estate firm specializing in residential property transactions in Oregon and Washington. Led by the dynamic duo of Jake Woolsey and Katie Haymond, we pride ourselves on a client-centered approach that ensures transparent, personalized, and professional service. Our team is characterized by integrity, market knowledge, and relentless work ethic, skills honed through years of experience in the local real estate markets. With a unique talent for pricing, negotiation, and understanding the market trends, we excel at helping our clients make informed decisions that resonate with their real estate objectives. Whether you're buying your first home, selling an investment property, or navigating the competitive real estate market, we are your trusted partner, ensuring you get the most out of your real estate journey.
Favor Realty Group – where trust, market expertise, and exceptional client experience intersect. We don't just help you buy or sell a property – we guide you in making informed real estate decisions that can save you thousands of dollars. Our transparent, honest approach coupled with prompt communication and tireless service set us apart from the competition. We are not just your real estate agents, but partners in your property journey, committed to serving you beyond closing, by providing valuable insights and contacts that aid in making your house a home.

"Jake is phenomenal! He knows the market, answered all of our questions and helped us close on our dream home. When shopping for a home, you cannot ask for a better agent. He is brilliant, detailed and always on time. He brought up ideas and points to consider when shopping. Jake understood our
…
vision and even made suggestions for us to consider - and they were spot on!! With such a big investment, you want the best in your corner. Our family was blessed to have Jake, your family would too. A huge thank you to Favor Realty and a bigger thank you to Jake."

"Jake Woolsey is an exceptional realtor in Portland. As a realtor referral partner, I've had the privilege of working with Jake, and he consistently delivers exceptional service. Jake's dedication to his clients is unmatched. He takes the time to truly understand their needs and preferences, resulti
…
ng in personalized and successful real estate experiences. His extensive knowledge of the Portland market, attention to detail, and commitment to his clients' best interests set him apart. Jake is a skilled communicator who ensures clients are informed and supported throughout the process. In addition to his professional expertise, Jake's friendly demeanor fosters strong client relationships, making him not only an expert realtor but a trusted friend. I wholeheartedly recommend Jake Woolsey for your Portland real estate needs. You can trust him to provide top-notch service and expertise. Don't hesitate to reach out to Jake for a seamless real estate experience."

"Jake is a remarkable real estate professional. He's everything you want in an agent: extremely knowledgeable, responsive, organized, and enjoyable to work with! You can't do better than Jake Woolsey and the Favor Realty Group!"

"I had the absolute privilege of working with THE Jake Woolsey in the Metro Portland area and couldn't rave more about not only his attention to detail, but also his availability for my wife and I when assessing investment opportunities. My wife and I need someone we can trust, and Jake Woolsey makes
…
the process fun, easy, and exciting! Thank YOU Jake Woolsey!"

"This is where I will be buying in the near future. They're great people. They don't shortcut, and have your best interest in mind. Absolutely the best Happy Valley Realtor!"

"Jake is a great Realtor! Very knowledgeable, kind and helpful!"

"Jake and his team at Favor Realty are second to none! They worked tirelessly to provide my family the best opportunity to get into a home at the best possible price, location, and situation for my family. Jake is a great communicator, negotiator, and realtor. I would recommend to anyone looking to b
…
uy a home."

"There might be thousands of realtors who can do their job well, but there are very few that can do their job well AND not lose touch with their clients and both Jake & Katie exemplify this very well. I've been able to watch firsthand as they have navigated every transaction, every sale like it was t
…
heir own, always putting their clients needs first and showcasing an incredible amount of care, kindness and generosity through every conversation and obstacle. This is the real estate team you've been looking for."

"Picking a realtor when relocating to a different area is a big decision, and honestly we weren't sure where to start. Enter Jake: he was helpful, honest, and experienced and knowledgeable about the local market. We moved to the Portland area from California, and Jake ensured that we got a great deal
…
, helped orchestrate all the moving pieces, and has even stayed in close contact with us - providing us with home equity updates, contractor recommendations, and has answered any questions we've had along the way. If you're looking for the best Realtor in Happy Valley, Jake and his team are the folks to call. Thanks, Jake - we appreciate your help!!"

"I've known Jake & Katie for a while and they are an amazing resource for all things real estate in the Happy Valley area. Not only do they take care of you during the transaction with negotiation & guidance, they truly listen to what you are looking for and are sensitive to your needs and wants. The
…
y are also extremely helpful in providing resources during the moving process. If you are considering a move to Happy Valley or Portland, they should be your top choice!"